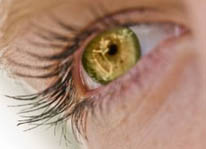 Cosmetic contact lenses are available as a way to brighten your natural eye colour by using a colour enhancing design on the surface of the lens. Please see our colour enhancing contact lenses page for a full listing. They are also available with a more solid design on their surface which goes beyond enhancing your natural eye colour by changing the colour appearance of the iris completely. Please see the colour changing contact lenses page for these products.
As well as colour enhancing and changing cosmetic lenses there are special effect lenses available in a variety of designs. These contact lenses are typically used as part of a costume, such as a Halloween or New Years Eve party fancy dress costume.
As well as cosmetic lenses, we also compare the prices of all the major prescription contact lens brands. Just start typing the name of your lenses in the search box at the top of the page and choose from the list that appears.
Are you looking for?
item
sfx
5
clicks(d),price(a)
any
Special Effect Contact Lenses
600
no
pages